FOREIGN LANGUAGES AND EXAMS
Foreign languages and exams are held in our Institute by our Special Certified Trainer's.
This Japanese classes will teach you about the complete fundamental aspects of the Japanese language. All levels will be conducted through online as well as off line classes. For all these levels which are Japanese N5, N4, N3, N2 and N1 we are using standard study material like Minna no Nihongo which gives you knowledge about Japanese language, you can understand the grammar, Japanese script (Hiragana, Katagana and Kanji), how to interact with people with basic conversation to complex sentence creation, you will also know about Japanese culture, food, living style of Japanese people etc. Online Japanese Classes or off line classes will be taken our expert trainers. Classes will be taken group or individual for online classes we use zoom animated video software to develop your learning skills. Indian Institute of Foreign Languages is a certified training institute with four branches in Bangalore . Japanese language is spoken by more than 120 million people across the world, but it is not only in Japan also large number of migrant communities in the Brazil, USA and in Asian countries. If you want to go Japan for higher studies, employment in Japan or in any other countries, want to travel to Japan, interact with Japanese people, running the business with Japan or Japanese people this Japanese Online classes will help you.
The JLPT has five levels: N1, N2, N3, N4 and N5. The easiest level is N5 and the most difficult level is N1. N4 and N5 measure the level of understanding of basic Japanese mainly learned in class. N1and N2 measure the level of understanding of Japanese used in a broad range of scenes in actual everyday life. The JLPT was first held in 1984 in response to growing demand for standardized Japanese language certification.[6] Initially 7,000 people took the test.[7] Until 2003, the JLPT was one of the requirements for foreigners entering Japanese universities. Since 2003, the Examination for Japanese University Admission for International Students (EJU) is used by most universities for this purpose;[8] unlike the JLPT, which is solely a multiple-choice exam, the EJU contains sections which require the examinee to write in Japanese.
German Classes in Banashankari Bangalore: We offer German online classes & German offline Online classes. The German language is a booming course as of now because many German universities offer quality higher education free of cost and a lot of job opportunities in Germany. If your dream is to study in Germany or to find a job in Germany it's mandatory to learn the German language. If you are interested to learn the German Language in Bangalore & If you are looking for the best German Language coaching institute, the Indian Institute of foreign languages offers training in the German Language. German is one of the ten most commonly spoken languages in the world and it's, in fact, the most spoken native language in the European Union – it's an official language in Germany, Austria, Liechtenstein and parts of Switzerland. The economies of the German-speaking countries are among the strongest economies worldwide, which accounts for a lot of relevant companies and businesses speaking German. As a result, especially if we leave aside the hegemony of the English language, it's safe to say that learning German is an extremely attractive option that could open many doors in your future.
Go Lingua understands that every client has a different need when it comes to learning a foreign language. Go Lingua, thus has evolved different course modules for different requirements.
As the pre-eminent Foreign Language Training institute, we have the ability to:
Understand your requirements and provide intensive language training and monitor students' progress to meet the expected result. We conduct the training on site or at our premises. Provide country-specific cultural sensitization training. We offer packages for corporates whose employees who have no prior knowledge of Foreign Language and the employees who wish to brush their language skills. However, in the second case, Go Lingua conducts a level test to ensure that the teacher can set the goals for the course. Provide comprehensive study and practice material for future use. The teaching methodology will vary from case to case and will include teaching aids like audio and multimedia.
We Provide excellent quality and fast results at the most competitive rates in the industry. All the translation services are undertaken by our team of professional natives speakers who are experts in their respective fields. From an international company to small business vendors, we are ready to help with all your translation needs. We have formed a wide network of native translators and writers specializing in a variety of different areas. With over 10 years of experience, we have developed a meticulous vendor selection process to make sure we use our best translator available. By evaluating the translators with the specialization and language of your project, we create personalized expert teams for the best quality results.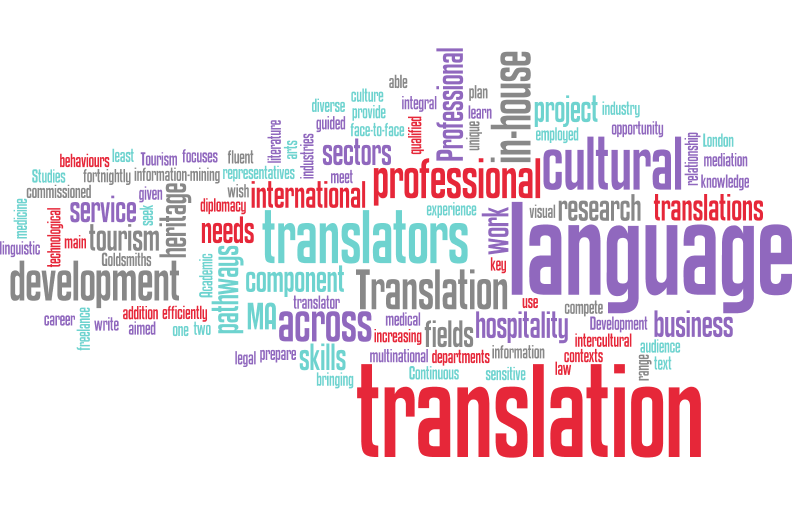 Proofreading is a specialist skill. Proofreading is the identification and correction of errors and inconsistencies. Proofreading deals with the overall structure and content of your writing. Proofreading gets more nit-picky, looking at spelling, grammar, and punctuation mistakes, as well as typos. To make sure that you don't introduce any new errors, always proofread after editing. Proofreading provides the final polish to your words, ensuring clarity of message. It can provide peace of mind that your communications are the best they can be, and it frees you up to concentrate on what you do best. Proofreading can help you avoid embarrassment, negative feedback, and the time and cost of correcting errors. Think of proofreading as the last process or the step of your project before submitting the files to the client.
Transcreation is the process in which content is reformed from one language to another in a very creative way. Transcreation is especially important when it comes to marketing and advertising in various countries, with different languages and different cultural backgrounds. Our talented linguists preserve the essence and creativity of your content while adapting it for maximum local impact of transcreation. Transcreation is the merger of two words: translation and creation. It's an intricate form of translating that preserves the original intent, context, emotion, and tone.
Transcription is the process of converting audio material into text or typing the dictation into a text document as accurately as possible. We can also adapt the transcribed text to your specific required language or translate it into another language. We offer accurate transcription Services in languages for the government, public and private sectors. The process of transcription is designed to simplify the complex barriers of different language and accents which exist in today's global world to make it a competitive advantage for one's business desire. Since there are multiple languages are encouraged in today's world and competency in all the languages is not possible for an individual. Adroitness in all the languages being spoken in this world is beyond anyone's' imagination. But there has to be some way to get permanently rid of such obstacle for the sake of global aspiration businesses looking for a debutant entry to the overseas market. We cater to multiple formats of the document, audio or video such as given below: DSS | MP3 | WAV | MOV | MP4 | AIFF | MPEG4 | WM | PDF | DOCX | PPT | XLS
Almost every organization has requirements for the personnel, whether it could be as the permanent or temporary or as the contract basis. Small and large companies alike depend on effective hiring practices. Our expert recruiters know how to get the hiring job done right. We have worked with fast- growing start-ups, government institutions and small businesses. We will act as your partner to recruit, screen and assess the skills of all job candidates. Working with you every step of the way. Go Lingua can create a recruiting plan targeted to your company's specific goals and needs. As each and every personnel in organization should be appointed at the right job, according to their ability, talent, aptitude and specializations. So that, organization can achieve its pre-set goals in the proper way by the hundred percent contribution of man-power. When you associate with us as your temporary staffing agency, we would work just like your company & own HR Department, minus the hassles and tediousness that you'd otherwise have to deal with and get you the right candidate to achieve your organisation's goals.
Our experts of 50+ languages break down the language barrier as we offer interpretation service that is both simultaneous and consecutive. For face-to-face or on call interpreter services we request 24hrs advance notice this so that we can find the right interpreter for you. Our oral translators are native and fluent speakers. Our oral translators are native and fluent speakers. Every one of them are expert in their native language and English so making interpretation from one language to another no issues for us. Our clients trust our turnaround time. Forefront has the mantra to maximize customer satisfaction with great turn around times. Our quality service and affordable rates are the main reasons why our clients keep coming back.
These days the Smartphones have become the preferred platform to access the internet, and subtitling of your films, videos or other audiovisual material is therefore a very good way to get your message out there – even without sound. By using the latest & professional tools and the best & professional subtitlers in the industry, we can help you with professional subtitling of your material that is free from cluttered keeping in mind about TAT. Our best native speakers and subtitlers who understand the nuances of the language and cultural factors We can provide subtitles in any language and always select the best native speakers.
A professional voiceover helps bring your brand to life. We'll help you transcribe audio, find the right voice and localise scripts so you can create multimedia content in any language. Voice over is a solution for many companies to reach their targeted audience, using a professional speaker or the Artist to voice over your videos gives a professional feel to the audience. We give an all-in-one solution that ensures that all aspects of your project – dialects, accents, tone and various technical requirements – are taken into account. Videos are very popular with consumers and it's a best way to showcase your products and services. A great voice will help your product or services to stand out in the market. Nearly 80 percent of 18-to-45-year-olds prefer watching videos on their phone with the sound on. So, to stand out, your multimedia content needs a professional voiceover to connect with your audience to promote your product or the service and establish trust.
Content writing is required in various areas like writing blog posts and articles, scripts for videos and podcasts, as well as content for specific platforms. Content writing is the process of planning, writing, and editing web content, typically for digital marketing purposes.
very company & their website has their own specific target audience which requires the most relevant content to attract the audience and their business. The content should contain the specific business-related terms or the keywords of their product or services for their website's SEO.
People, Process & Technology are main stream of us. Our experience in getting right people and processes to deliver world-class personalized services makes us an ideal outsourcing Company. By leveraging innovation and through a standardised delivery model, we provide the best return on investments for our clients. We provide service in IT Consulting & IT Talent Acquisition company engaged in the area of Software Engineering, Project Management, IT Consulting, IT Talent Acquisition and offering latest technology solutions. We provide new, creative, cost-effective, high-quality services that meet the challenges of various client and industries. Combining technology with business acumen to bring you comprehensive solutions, we work as a one-stop solution provider, providing a combination of different services according to your different business needs.